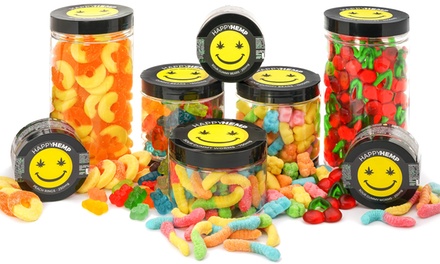 CBD Gummies from Happy Hemp
COVID-19 guidelines may delay shipping
Hemp stalk derived. This product contains less than 0.3% THC.
Most orders are delivered within 7 business days from the purchase date. Shipping questions?
Does not ship to Canada, Puerto Rico, AK, HI, SD, ID, NE, or any PO Boxes.
Goods sold by WeVape LLC
Must be 18+ to order/redeem
Please note the product is temperature-sensitive and may melt if stored in a hot place and not picked up immediately upon delivery.
. These CBD-infused gummies feature a variety of delicious flavors and may help in improving general wellness and balancing energy
Valid Till June 3, 2029
Activate Deal